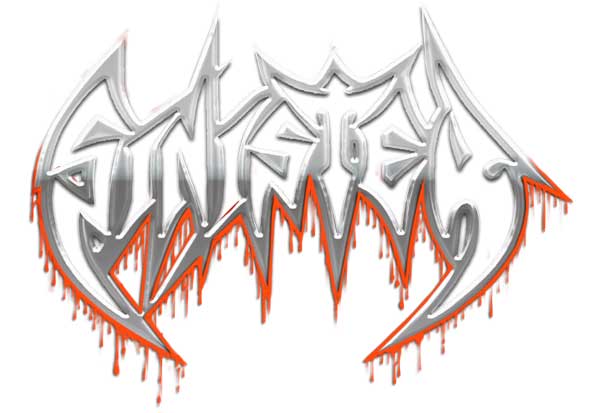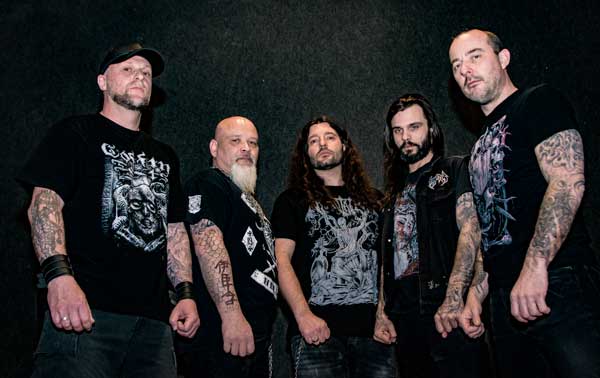 ALBUM LINE-UP
Adrie Kloosterwaard – Vocals
Michal Grall – Gitarren
Ghislaine van der Stel – Bass
Toep Duin – Drums
Deformation Of The Holy Realm
CAT. NUMBER/FORMAT: MAS DP1074 | MAS LP1074   
RELEASE DATE: 29. May 2020
MUSIC GENRE: Old School Death Metal
ARTIST'S COUNTRY OF ORIGIN: Netherlands

Das 14. Album der Death Metal Institution SINISTER
erhältlich als CD Digipak, limitierte Gatefold Vinyl LP in unterschiedlichen Farben sowie Download & Stream.
Gemischt und gemastert von Kristian "Kohle" Kohlmannslehner im Kohlekeller Studio.
Vocals aufgenommen im Negligence Studio von Denis Mauko und im Studio The Zone von Iztok Bajc.
Intro/Outro, Chor, Akustikgitarre und Orchester komponiert und arrangiert von Denis Mauko.
Gitarre und Bass aufgenommen in den Damnation Room Studios von Ghislaine van der Stel & Chris Harmsen.
Drums aufgenommen in den On Duty Studios von Michiel van der Plicht.
Coverartwork von Alexander Tarcus.

The 14th album of the death metal institution SINISTER – available as a CD Digipak, limited edition Gatefold Vinyl LP in different colors as well as download & stream.
Mixed and mastered by Kristian "Kohle" Kohlmannslehner at Kohlekeller Studio.
Vocals recorded at Negligence Studio by Denis Mauko and at Studio The Zone by Iztok Bajc.
Intro/outro, choir, acoustic guitar and orchestra on all songs composed and arranged by Denis Mauko.
Guitars and bass recorded at Damnation Room Studios by Ghislaine van der Stel & Chris Harmsen.
Drums recorded at On Duty Studios by Michiel van der Plicht.
Cover artwork by Alexander Tarcus.
ALBUM INFOS
Die Death Metal Ikonen SINISTER melden sich mit ihren mittlerweile 14. (!) Studioalbum "Deformation Of The Holy Realm" zurück – und lassen keine Wünsche offen!
Ausgewogene Songs mit brutalem Sound und old-school Strukturen sowie eingängigen Riffs & Hooks bringen die Band noch einen Schritt nach vorne!
"This record cost us blood, sweat and tears – but we are proud as hell of this brutal piece of art!" – Sinister
ALBUM INFOS
Death Metal icons SINISTER are back with their 14th (!) studio album "Deformation Of The Holy Realm", and it offers everything a death metal enthusiast's heart hopes for!
Balanced songs with old school and recognizable structures full of catchy riffs and hooks as well as an extreme brutal sound take the band even another step forward! The deformation starts now…
"This record cost us blood, sweat and tears – but we are proud as hell of this brutal piece of art!" – Sinister
Presse-Bilder / Press pictures