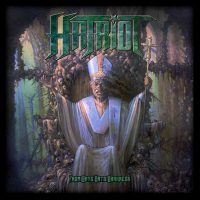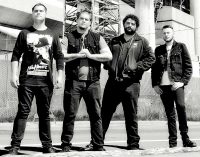 HATRIOT –
From Days Unto Darkness

Das neue und 3. Album der Bay Area Thrasher aus San Francisco
Old-school Bay Area Thrash Metal in feinster Testament/Exodus/Forbidden Tradition.
Erhältlich als limitiertes Digipak und Vinyl LP.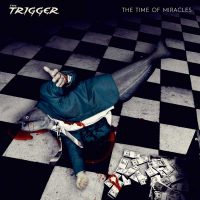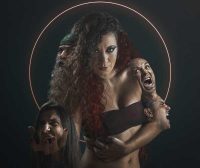 THE TRIGGER –
The Time Of Miracles

Das erste englischsprachige Album der serbischen Heavy Metal Band THE TRIGGER
erhältlich als CD Digipak sowie digital.
Produziert im Studio Dž. Gemischt und gemastert von Dušan Svilokos Đurić im Studio Dž.
Artwork und Design von Vladimir Petrović. Designkonzept und Illustration von Vladimir Petrović und Milena Branković
Gastmusiker: Gastvocals von Darko Živković (Downstroy) bei "Don't Feed The Cannibals", Marko Matijević Sekul (Manntra) bei "Boom" und von Vladimir Lalić (Organized Chaos) bei "Reality";
Gitarrensolo von Emir Hot bei "Reality"; Backingvocals von Billy Bandx (Mooncage) bei "What Have We Become" und Spoken Words von Marko Živanović (Devotion Studios) bei "Abyss".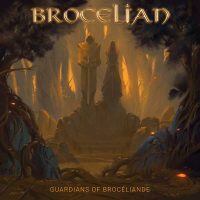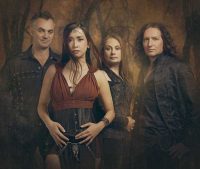 BROCELIAN –
Guardians Of Brocéliande 

Das 2. Album der Symphonic Metal Band BROCELIAN – erhältlich auf CD sowie digital.
Produziert, gemischt und gemastert von Alexander Krull im Mastersound Studio.
Coverartwork von Nele Diel.

Duettpartner

: Oliver Tim (Annie Kee, The Crossways) bei "Escape From Alcatraz" und Alicja Mroczka (The Crossways) bei "Fire Of My Heart".

Backgroundsänger

: Benjamin Roeschies (Cynder Circle) und Robert Wolf bei "Wrath Of Nature", "Guardians Of Brocéliande", "Now It's Time" & "Escape From Alcatraz", Adrian Struve (The Crossways) bei "Wrath Of Nature", "Speed Of Light" & "Guardians Of Brocéliande", Oliver Tim (Annie Kee, The Crossways) bei "A Life For You", "Guardians Of Brocéliande", "Now It's Time" & "The Signs"

Session-Musiker

: Drums von Joris Nijenhuis (Leaves' Eyes, Atrocity) bei allen Songs außer "Summer Days", Bass von Chris Rieger (Hydra) bei allen Songs außer bei "Summer Days", Violine und Viola von Angelina Koschel