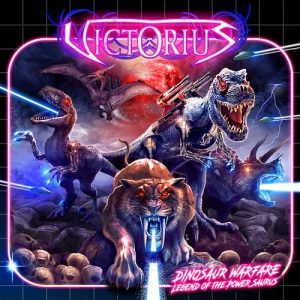 VICTORIUS – Dinosaur Warfare – Legend of the Powersaurus

Das 5. Release der Band

Produziert und gemischt von Lars Rettkowitz im KR Music Studio

Gemastert von Ronny Milianowicz

Coverartwork von Stan W Decker

Aus den prähistorischen Zeiten der Dinosaurier kommt VICTORIUS um die Welt vor einer verdammten Alien-Invasion zu retten. Zusammen mit der Holy Dinoforce spielen diesen fünf Wahnsinnigen Jurassic Power Metal – mit einer Menge High-Tech Zeug und Laserwaffen.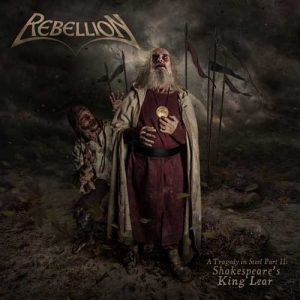 REBELLION – A TRAGEDY IN STEEL PART II: Shakespeare´s King Lear

Das 8. Album der hessischen Metal Legende REBELLION!

Erhältlich als CD Digipak mit umfangreichem Booklet.

Produziert von Oliver Geibig und Tomi Göttlich im Tonetown Music Studio.

Gemischt und gemastert von Oliver Geibig im Tonetown Music Studio.

Coverartwork von Björn Goosses / Killustrations (Kataklysm, The Very End, Sodom, Hackneyed).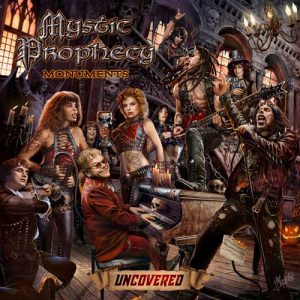 MAS CD0999
MAS DP0999
MAS LP0999

MYSTIC PROPHECY – Monuments Uncovered

Bei ihrer 10. Veröffentlichung servieren MYSTIC PROPHECY auf ihrem Album keine neuen Songs, sondern sie covern Klassiker, die bisher kaum bis gar nicht gecovert wurden, aber dennoch Meilensteine der Musikgeschichte darstellen!

Auch erhältlich als limitiertes Digipak mit exklusivem Bonustrack und als limitierte Vinyl LP (limitiert auf 300 Stück).

Produziert von R.D. Liapakis & Mystic Prophecy in den Prophecy Studios (Suicidal Angels, Devil's Train, Steel Prophet,
Firewind, SiliuS, Fireforce etc.) in Hegge/Kempten.
Gemischt und gemastert von Henrik Udd in den Henrik Udd Recording Studios (Architects, Bring Me The Horizon,
Delain, At The Gates, Hammerfall etc.) in Västra Frölunda, Schweden.
Coverartwork von Dušan Marković (A Sound Of Thunder, Death Dealer, Seven Kingdoms, Night Legion etc.)