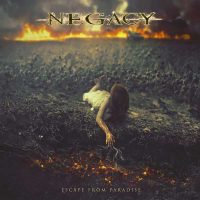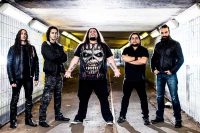 NEGACY –
Escape From Paradise

Das neue Album der Heavy Metal Band NEGACY! Erhältlich zum Newcomer Price.

Produziert von Andy Mornar und Negacy im Red Warlock Studio.

Gemischt und gemastert von Andy Mornar im Red Warlock Studio.

Coverartwork von Pierre-Alain D. / 3mmi Design (Solborn, Before Us All, Scars Of God etc.)

Drums eingespielt von Raphael Saini (ex-Iced Earth) und aufgenommen im Bateras Beat Studio von Alb Bandino.

"Black Messiah" Intro arrangiert von Andy Mornar und Andrea C. Pinna, Violine bei "Black Messiah" und "Last Will" gespielt und aufgenommen von Andrea C. Pinna, Cello bei "Last Will" gespielt von Jana Lai.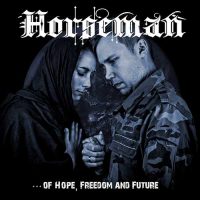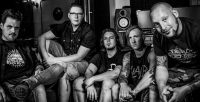 HORSEMAN –
…Of Hope, Freedom And Future

Das 3. Album der Modern Metaller HORSEMAN! Erhältlich zum Newcomer Price.

Produziert und gemastert von Michael Kolar (ex-Almanac) in den Rockstudios.

Gemischt von Igor Rogovic in Portland, Oregon.

Coverartwork von Gregor Panic.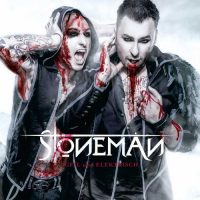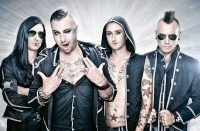 STONEMAN –
Geil und Elektrisch

Das 6. Studioalbum der Schweizer NDH/Dark Rock Band STONEMAN! Erhältlich als limitiertes

CD Digipak.

Produziert von Rico H in den creative lounge studios, Palma de Mallorca. Spanien.

Gemischt von Nils Freiwald in den Metallwerk Studios in Grünhain-Beierfeld, Deutschland.

Gemastert von Benjamin Schwenen im Light Mountain Studio in Berlin, Deutschland.

Artwork, Design & Layout von Miron Theodoridis/Mironized. Coverfoto von Matteo Fabani/VD

Pictures.