Das Debütalbum des Metal-Fünfergespanns GODSNAKE
erhältlich als Jewel Case CD sowie als Download und Stream.
Produziert von GODSNAKE und Lasse Lammert in den LSD- Studios.
Gemischt und gemastert von Lasse Lammert in den LSD- Studios.
Coverartwork von Björn Gooßes / Killustrations.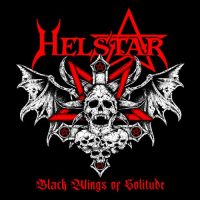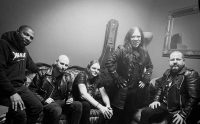 HELSTAR –
Black Wings Of Solitude

HELSTAR aus den USA werden am 02.10.2020 ihre neue 7″ Single namens "Black Wings Of Solitude" bei Massacre Records veröffentlichen!
Neben dem Titeltrack enthällt die Single auch ein Cover des Black Sabbath-Songs "After All (The Dead)".
"Black Wings Of Solitude" wurde von Martin "Mattes" Pfeiffer in den Wilhelmshavener Redhead Studios gemischt und von Stefan Kaufmann im Solinger ROXX Studio gemastert.
Für die Gestaltung des Artworks ist John Fossum verantwortlich.
Die 7″ Single wird auch digital erhältlich sein und kann hier bereits vorbestellt werden » https://lnk.to/blackwingsofsolitude
Gitarren und Vocals produziert von Larry Barragan im Hombre Malo Studio in Houston, TX.
Bass produziert und aufgenommen von Garrick Smith im Wizards Keep Studio in Houston, TX.
Drums aufgenommen und produziert von Mikey Lewis im The Foundry Studio in Stafford, TX.
SCHWARZER ENGEL –
Kreuziget Mich (EP)

Die neue EP der deutschen Gothic Metaller SCHWARZER ENGEL – erhältlich als EP Digipak sowie als Download & Stream.
Produziert von Dave Jason im Mitternacht Studio.
Gemischt und gemastert von Jan Vacik (Graveworm, Serious Black, Serenity) in den Dreamsound Studios in München.
Coverartwork von Matthias Bäuerle / Season Zero (ASP, Sunrise Avenue, L'Âme Immortelle).
Die EP ist ein Vorbote des kommenden siebten Studioalbums "Sieben".