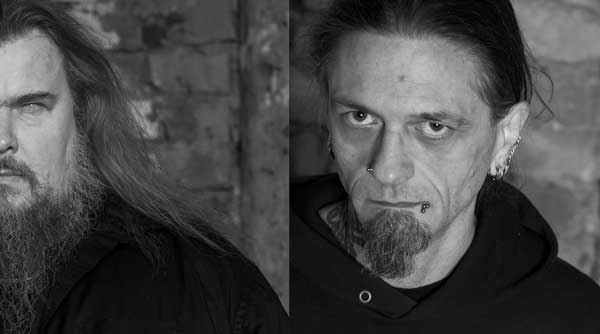 ALBUM LINE-UP
M. Roth – Gesang
Yantit – Gitarren, Drums, Programmierung
M. Stock – Bass, Leadgitarren
Frau N. Feind – Violine
CAT. NUMBER/FORMAT: MAS DP1105 | MAS LP1105 / MAS BX1105     
RELEASE DATE: 19. June 2020
MUSIC GENRE: Death Metal
ARTIST'S COUNTRY OF ORIGIN: Germany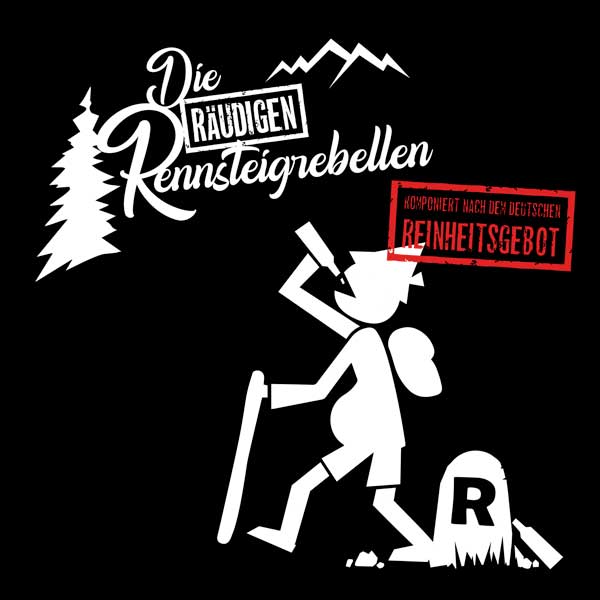 Bonus CD (CD 2) – "Die Räudigen Rennsteigrebellen"
also available as strictly limited 7" Vinyl EP.
1. Deutsches Bierlied
2. Grünes Herz
3. Wenn es draußen dunkel wird
4. Zeit zu Saufen

Das 14. Album der führenden Thüringer Extreme Metal-Band EISREGEN
erhältlich als 2-CD Mediabook, limitierte Gatefold Vinyl LP in verschiedenen Farben, limitiertes Box Set mit exklusivem Inhalt sowie als Download und Stream.
Bonus CD "Die Räudigen Rennsteigrebellen" auch als streng limitierte 7" Vinyl EP erhältlich.
Box Set Inhalt: 2-CD Mediabook, gestrickter Schal, handsignierte Autogrammkarte + Chance auf 1 goldenes oder 1 von 5 silbernen Tickets für die Tour-Verlosung (Das goldene Ticket berechtigt zu freiem Eintritt für alle Termine der "25 Jahre Eisregen – Live und leblos" Tour, das silberne Ticket berechtigt zu freiem Eintritt bei einem Konzert der Tour)
Produziert von Yantit im HcN-Studio in Tambach-Dietharz
Gemischt und gemastert von Markus Stock in der Klangschmiede Studio E in Mellrichstadt.
Coverartwork von svartir andar graphix.
Kultstatus in der deutschen Metalszene.

The 14th album of the leading German extreme metal band EISREGEN from Thuringia
available as 2-CD Digibook, limited edition Gatefold Vinyl LP in various colors, limited box set with exclusive content as well as download and stream.
Bonus Disc "Die Räudigen Rennsteigrebellen" also available as strictly limited 7" Vinyl EP.
Box Set content: 2-CD Mediabook, knitted scarf, hand-signed autograph card + chance to find 1 golden or 1 of 5 silver ticket for the tour raffle (The golden ticket grants free entry to all gigs of the "25 Jahre Eisregen – Live und leblos" tour, the silver ticket is valid for free entry of 1 gig of the tour)
Produced by Yantit at HcN-Studio in Tambach-Dietharz, Germany.
Mixed and mastered by Markus Stock at Klangschmiede Studio E in Mellrichstadt, Germany.
Cover artwork by svartir andar graphix.
Cult status in the German metal scene.
ALBUM INFOS
2020 ist ein besonderes Jahr für die Kult-Formation aus Thüringen: Eisregen feiert das 25-jährige Bandjubiläum – und die Extrem-Metal-Legende zelebriert dies mit ihrem 14. Studioalbum "Leblos", das eindeutig zu ihren besten Werken zu zählen ist!
Bereits der direkte Vorgänger "Fegefeuer" (Platz 17 in den deutschen Media Control Charts) wurde von Fans und Presse gleichermaßen sehr gut angenommen.
"Leblos" setzt dies nahtlos fort und liefert gnadenlos das ab, was von den Thüringern erwartet wird: Radikale Tonkunst und morbide Lyrik in Vollendung!
"Leblos" zeigt die beiden Bandköpfe M. Roth (alle Vocals/Lyrics) und Yantit (Drums/Gitarren/Komposition) in Höchstform – das Hitpotenzial ist enorm und Songs wie "Pechschwarz", "1000 Jahre Nacht", "Mutter schneidet" oder "Mein Leichenwerk" dürften jedem Eisregen-Hörer ein verschmitztes Grinsen auf das
Gesicht zaubern.
Mit "Drauß' vom Häuten komm' ich her" werden die Schrauben des Morbiden gar noch ein klein wenig mehr angezogen.
Der Titelsong "Leblos" kann dann auch als Musikvideo auf YouTube genossen werden.
"Leblos" wurde in Yantits HcN-Studio aufgenommen und in der Klangschmiede E vom langjährigen Kumpan und Tontechniker Markus Stock, der auch wieder die Bassparts und Leadgitarren übernommen hat, abgemischt und gemastert.
Wie schon auf "Fegefeuer" stammt das Coverartwork von svartir andar graphix.
Doch dem nicht genug: Da das Hauptwerk finster und grimmig-ernst daher kommt, gibt es zur Feier des 25-jährigen Bandjubiläums eine Bonus CD mit 4 Trink- und Feierliedern gratis mit dazu!
M. Roth & Yantit haben dafür extra das instant-kultige Projekt "Räudige Rennsteig Rebellen" gegründet! Bei Gassenhauern wie "Deutsches Bierlied" und "Grünes Herz" kann zünftig auf die nächsten Jahre Eisregen angestoßen werden! Die CD liegt als Bonus der Mediabook-Edition des Albums bei und wird auch separat als streng limitierte 7" Vinyl EP erhältlich sein.
Auch livetechnisch wird es ein schönes Jahr für alle Eisregen-Fans: Obwohl leider die geplanten Festivalauftritte dem Veranstaltungsverbot zum Opfer fielen, werden die Herren bei ihrer Headlinertour ab September in den Clubs der Republik die Aufwartung machen, bei dem man sich auf ein besonderes Jubiläums-Set mit neuen und vielen alten Klassikern freuen.
Ein spannendes Jahr also für alle Eisregen-Fans!
Und wie man M. Roth & Yantit kennt, werden sicher auch die Arbeiten am geplanten Nachfolger "Scharfschütze" bald wieder aufgenommen werden… Der Tod bleibt ein Meister aus Thüringen!
ALBUM INFOS
2020 is a very special year for the cult band from Thuringia: Eisregen are celebrating their 25th band anniversary – and the extreme metal outfit celebrates it with the release of their 14th studio album entitled "Leblos", which turned out to be one of their best releases yet!
The new album's predecessor "Fegefeuer" (place 17, Media Control Charts in Germany) was very well-received by the fans and press alike.
"Leblos" aims to do the same and brutally delivers, what people expect from the Thuringians: Radical musical art and morbid lyrics par excellence!
"Leblos" showcases M. Roth (all vocals/lyrics) and Yantit (drums/guitars/compositions) at their very best – potential hits galore and songs like "Pechschwarz", "1000 Jahre Nacht", "Mutter schneidet" or "Mein Leichenwerk" will surely make die-hard Eisregen fans smile.
The song "Drauß' vom Häuten komm' ich her" ups the ante in terms of morbidity even more.
There will soon be a video for the album's title track "Leblos" available on YouTube as well.
The album was recorded at Yantit's own HcN-Studio, while long-time friend and sound engineer Markus Stock – who played bass and lead guitars on "Leblos" – took care of the mixing and mastering at Klangschmiede E.
Eisregen also once again recruited svartir andar graphix for the cover artwork's design.
But wait, there's more: Since the main album is dark and grim, "Leblos" will also include a bonus disc with 4 party- and drinking songs to celebrate the band's 25th anniversary in style!
To realize it, M. Roth and Yantit formed an instantly iconic project named "Räudige Rennsteig Rebellen"! Hits like "Deutsches Bierlied" or "Grünes Herz" invite you to celebrate what the future has in store for Eisregen – with a lot of accompanying drinks, of course!
2020 will also be a great year for Eisregen fans when it comes to live activities: Even though all planned summer festivals attendances were sadly axed, Eisregen will go on headliner tour in Germany this fall/winter, with a very special anniversary set featuring new songs as well as old classics!
Looks like Eisregen fans have a lot to look forward to this year, that's for sure!
And Eisregen wouldn't be Eisregen, if M. Roth and Yantit wouldn't have started working on this album's successor "Scharfschütze" already… Death remains a master from Thuringia!
Presse-Bilder / Press pictures