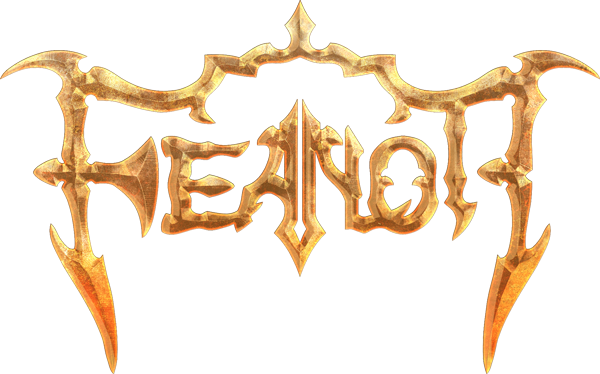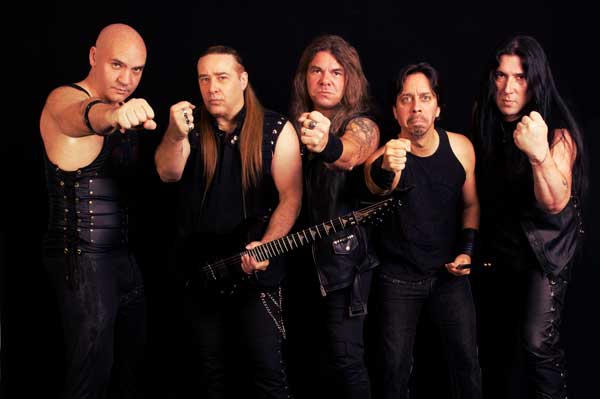 LINE-UP
Sven D'Anna – Vocals
David "The Shred Demon" Shankle – 6/7 Strings Electric Guitar, Classical Guitar
Walter "The Scorpion" Hernandez – Electric Guitar
Gustavo Feanor Acosta – Acoustic Bass, 4/5 Strings Bass, Oud, Piano, Bouzouki
Emiliano Wachs – Drums
DISCOGRAPHY
1998 • En Alas De Tempestad (Demo)
1999 • Esto Es Para Vos (Demo)
2001 • Muy Lento Es Tu Sufrir (Demo)
2002 • Preludio De Guerra (Demo)
2005 • Invencible
2010 • Hellas
2010 • Black Magic Sky/Hellas (Split vinyl LP w/ Sin Starlett)
2015 • Aerys Targaryen (Single)
2016 • We Are Heavy Metal
2021 • Power Of The Chosen One
CAT. NUMBER/FORMAT: MAS DP1193              
RELEASE DATE: 22. April 2021 
MUSIC GENRE: True Heavy Metal    
ARTIST'S COUNTRY OF ORIGIN: Brazil

Das 4. Studioalbum der True Metaller FEANOR
erhältlich als CD Digipak sowie als Download & Stream.
Produziert von FEANOR im 448 Studio.
Gemischt und gemastert von Gustavo Feanor Acosta, David Shankle und Sebastian Manta im 448 Studio.
Coverartwork basierend auf dem Design von Dusan Markovic, Albumartwork editiert von Aldo Requena.

The 4th studio album of the true metal warriors FEANOR
available as CD Digipak as well as download & stream.
Produced by FEANOR at Studio 448.
Mixed and mastered by Gustavo Feanor Acosta, David Shankle and Sebastian Manta at 448 Studio.
Cover artwork based on a design by Dusan Markovic, album artwork edited by Aldo Requena / Hammerblaze.
ALBUM INFOS
Die True Metaller FEANOR melden sich mit ihrem neuen Album "Power Of The Chosen One" zurück!
Nachdem Gitarrist David Shankle zusammen mit Joey DiMaio "The Triumph Of Steel" komponierte, verließ er bald darauf Manowar und ließ viele Fans zurück, denen es nach mehr True Metal dürstete.
Nun bringt er dieses epische Kapitel mit einer Sammlung an Songs zu Ende, welche eigentlich auf einem Sequel zum oben genannten Album landen sollten.
Die Fortführung der Saga wird nun durch FEANOR realisiert, die den epischen Hymnen Leben einhauchen, auf die so viele True Metal Fans mehr als 25 Jahre lang gewartet haben.
Weder Midi-Drums, noch Plugins oder Synths, sondern echte Musik, ein 40-köpfiger Chor, ein richtiges Piano sowie antike Instrumente wurden benutzt, um ein episches Metalmeisterwerk zu erschaffen.
Die Aufnahmen fanden in diversen Studios in Südamerika, den Vereinigten Staaten und Deutschland statt.
Gestärkt wird diese Metal-Allianz abermals durch Sänger Sven D'Anna (Wizard), der als Leadsänger von FEANOR – wie schon auf dem Vorgänger "We Are Heavy Metal" (2016) – fantastische Arbeit abliefert!
Auf dem Album ist auch ein ganz besonderer Song zu finden: "The Return Of The Metal King".
Er ist das Ergebnis einer gründlichen Lektüre, sorgfältiger Analyse und monatelanger Studien und Konsultationen bezüglich des Meisterwerkes "Die Odyssee". Der Hörer taucht in diesem 19-minütigen Magnum Opus in eine Vielzahl von Zuständen und Emotionen ein. Auf dieser emotionalen Achterbahnfahrt wird von ruhigen Momenten bis hin zu erbitterten Kämpfen alles geboten.
ALBUM INFOS
The true metal outfit FEANOR is back with its new album "Power Of The Chosen One"!
Sometime after composing "The Triumph Of Steel" with Joey DeMaio, guitarist David Shankle departed from Manowar, leaving a multitude of fans with a thirst for more true metal.
Now the guitar maestro gives closure to that epic chapter with a collection of songs meant to be included in a sequel to that prestigious record.
The long-waited continuation of the saga now comes to an end with mighty FEANOR giving life to those epic anthems that true metal fans were patiently waiting for more than 25 years.
No midi drums, no plugins, no synths, but real audio, a 40-piece choir, a real piano as well as antique instruments were used for an over-the-top epic metal experience.
Recordings sessions took place in studios along South America, the United States and Germany.
Reinforcing this metal alliance, FEANOR have once again teamed up with the prestigious Sven D'Anna (Wizard) on vocals, who delivers another solid performance on his second album as lead singer for FEANOR after the previous album "We Are Heavy Metal" (2016).
The album includes a very special song, "The Return Of The Metal King", which is the result of a deep reading, a scrupulous analysis and months of study and consulting on the masterpiece "The Odyssey".
The listener will be immersed in a variety of states and sensations, ranging from pleasant calm to the fiercest battles, this is truly an emotional roller coaster in form of a 19-minutes long magnum opus.
Presse-Bilder / Press pictures