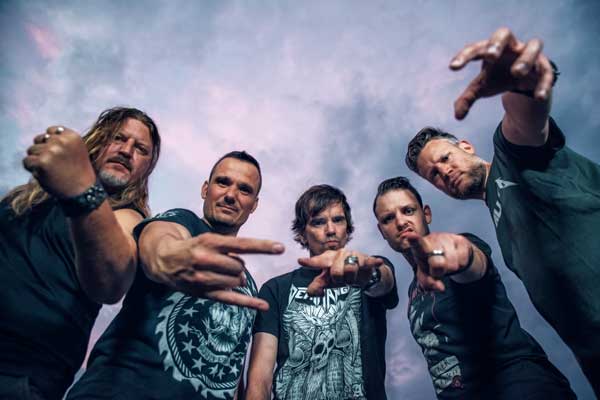 LINE-UP
Torger – Vocals
Stevo – Guitars
Malt – Guitars
Walt – Bass
Sidney – Drums
DISCOGRAPHY
2014 Hellbound Ride (EP)
2020 Poison Thorn
CAT. NUMBER/FORMAT: MAS CD1151           
RELEASE DATE: 23. October 2020
MUSIC GENRE: Melodic Thrash Metal    
ARTIST'S COUNTRY OF ORIGIN: Germany

Das Debütalbum des Metal-Fünfergespanns GODSNAKE – erhältlich als Jewel Case CD sowie als Download und Stream.
Produziert von GODSNAKE und Lasse Lammert in den LSD- Studios.
Gemischt und gemastert von Lasse Lammert in den LSD- Studios.
Coverartwork von Björn Gooßes / Killustrations.

The debut album of the metal quintet GODSNAKE – available as Jewel Case CD as well as download and stream.
Produced and recorded by GODSNAKE & Lasse Lammert at LSD-Studios.
Mixed and mastered by Lasse Lammert at LSD-Studios.
Cover artwork by Björn Gooßes / Killustrations.
ALBUM INFOS
Mit "Poison Thorn" präsentieren GODSNAKE ein Album, das vor heftigen Riffs und schmissigen Hooks nur so strotzt!
Mit einem deutlichen Fokus auf Metal bieten sie dem Hörer einen heftigen Sound, der zum Füße wippen und Matte schütteln einlädt. GODSNAKE wollen, dass alle eine gute Zeit haben – sowohl auf als auch vor der Bühne. So präsentieren sie auf ihrem Debütalbum eingängige Melodien, die den Hörer nicht loslassen, selbst wenn der Song schon längst zu Ende ist.
Als es darum ging, einen geeigneten Partner für die Aufnahmen und die Albumproduktion ihres Debütalbums "Poison Thorn" zu finden, wurde nicht lange überlegt: Lasse Lammert ist ein Meister seines Fachs und hat schon mit vielen Größen der Metalszene gearbeitet.
Er hat bereits hervorragende Arbeit bei GODSNAKES 4-Track-EP "Hellbound Ride" geleistet, daher sprachen sie Lammert erneut ihr Vertrauen aus, da er GODNSNAKEs Vision von mächtigen Gitarren gepaart mit einer modernen Attitüde verstanden hat.
So überrascht es nicht, dass GODSNAKE mit seiner Arbeit wirklich mehr als zufrieden sind.
ALBUM INFOS
With "Poison Thorn", GODSNAKE presents an album that is full of heavy riffs combined with hook lines that stay with you!
The guys have switched their focus from rock parts to metal, while providing a heavy sound that makes the feet move, encourages people to bang their heads, jump up and down and get lost in the groove. GODSNAKE want to see everyone enjoying themselves both on and in front of the stage. They want to offer catchy melodies that stay with people even when the song is already over.
When it came to the recording and production of their debut album "Poison Thorn", choosing the right partner was a no-brainer: Lasse Lammert lives and breathes metal, and has already worked with many great bands of this genre.
He already did a tremendous job with GODSNAKE's previous 4-track EP, so GODNAKE didn't think twice about teaming up with him again for their new album as he understands the band's vision of mighty and heavy guitars combined with a modern attitude.
Of course, he did a stellar job again, leaving GODSNAKE satisfied and happy with the final result.
Presse-Bilder / Press pictures