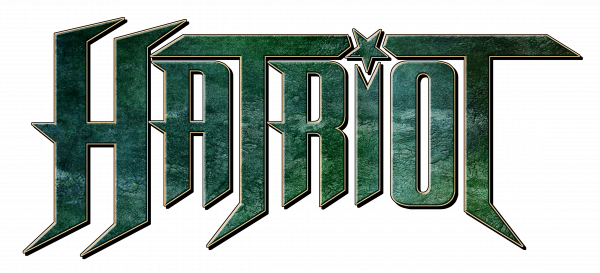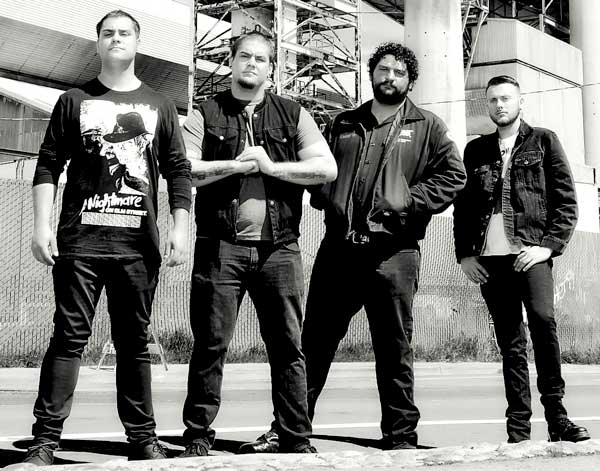 LINE-UP
Cody Souza – Lead Vocals / Bass
Kosta Varvatakis – Lead Guitars / Vocals
Kevin Paterson – Guitar / Vocals
Nick Souza – Drums
DISCOGRAPHY
2013 Heroes Of Origin
2014 Dawn Of The New Centurion
2019 From Days Unto Darkness
CAT. NUMBER/FORMAT: MAS DP1051 / MAS LP1051
RELEASE DATE: 26. July 2019
MUSIC GENRE: Thrash Metal
ARTIST'S COUNTRY OF ORIGIN: USA

Das 3. Album der Bay Area Thrash Metal Band HATRIOT – erhältlich als CD Digipak, limitierte Vinyl LP sowie digital.
Produziert von Cody Fuentes bei Rapture Recordings und Juan Urteaga in den Trident Studios. Ko-produziert von Kosta Varvatakis.
Gemischt und gemastert von Juan Urteaga in den Trident Studios.
Cover Art von Paolo Girardi und Kevin Paterson, Layout von Mark DeVito.

The 3rd album of the Bay Area Thrash Metal band HATRIOT – available as CD Digipak, limited edition Vinyl LP as well as digitally.
Produced by Cody Fuentes at Rapture Recordings and Juan Urteaga at Trident Studios. Co-produced by Kosta Varvatakis.
Mixed and mastered by Juan Urteaga at Trident Studios.
Cover artwork by Paolo Girardi and Kevin Paterson, layout by Mark DeVito.
ALBUM INFOS
HATRIOT sind mit einem neuen Album zurück, dessen düstere Texte sich unter anderem mit Themen wie dem Ende der Welt, Verschwörungstheorien, Horror-Ikonen oder einer neuen Weltordnung auseinandersetzen.
Paolo Girard schuf ein symbolschweres Albumcover, das durch folgende Themen inspiriert wurde: der Schrecken am Ende der Welt; die Heuchelei, welche die Religion und die korrupten Führer der Welt umgibt und dem Gemetzel, das in den letzten Tagen der Menschheit unabdingbar sein wird.
Im Vergleich zu den vorherigen Veröffentlichungen hat sich der Sound auf dem neuen HATRIOT Album leicht verändert, auch da Steve "Zetro" Souza das Mikro an seinen Sohn Cody weitergegeben hat, der nun nicht nur den Posten des Sängers, sondern auch des Frontmannes besetzt.
Die Band erlaubte sich beim Songwriting mehr Freiheiten, was man auf dem Album auch hören kann. Ferner nahm sich die Band mehr Zeit, um das Album fertigzustellen und so sind HATRIOT zuversichtlich, dass sie mit "From Days Unto Darkness" ihr bis dato bestes Album abliefern!
ALBUM INFOS
HATRIOT are back with a new album featuring grim, nefarious lyrics with subjects including the end of the world, conspiracy theories, horror icons, and a new world order.
Paolo Girard created a very symbolic album cover by featuring themes based upon the horrors around the end of the world, the hypocrisy that surrounds religion and corrupt world leaders, and the carnage bestowed on the final days of humanity.
HATRIOT feel like the sound of this album has slightly changed from their previous releases due to the departure of Steve "Zetro" Souza from vocals, and his son Cody stepping into the position of not only a vocalist but a front man as well.
There was also a little more freedom in the writing process allowing the band to achieve a newer sound. The writing process of this album was a lot more thorough due to the amount of time since their last release.
Get ready for HATRIOT's best album yet!
Presse-Bilder / Press pictures