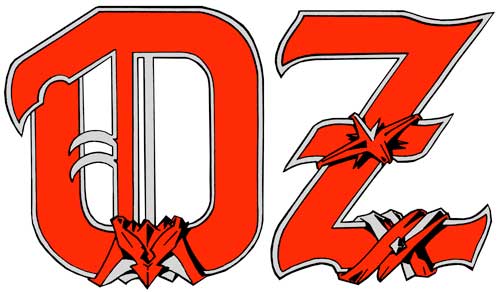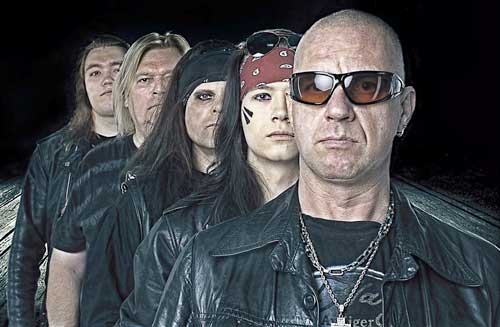 LINE-UP
Vince Koivula – Lead Vocals
Juzzy Kangas – Guitars, Vocals
Johnny Cross – Guitars, Vocals
Peppi Peltola – Bass, Vocals
Mark Ruffneck – Drums
DISCOGRAPHY
1982 Heavy Metal Heroes
1983 Fire In The Brain
1984 Turn The Cross Upside Down (EP)
1984 Ill Warning
1986 Decibel Storm
1991 Roll The Dice
2011 Burning Leather
2017 Transition State
2020 Forced Commandments
CAT. NUMBER/FORMAT: MAS DP1113 | MAS LP1113  
RELEASE DATE: 22. May 2020
MUSIC GENRE: Classic Heavy Rock 
ARTIST'S COUNTRY OF ORIGIN: Finland/Sweden

Das 8. Album der skandinavischen Metalband OZ
erhältlich als CD Digipak, limitierte Gatefold Vinyl LP in 3 unterschiedlichen Farben sowie als Download und Stream.
Produziert von OZ und Mika Borgersen.
Gemischt und gemastert von Lars Chriss & Mike Lind im Masterplant Studio.
Coverartwork von Carl-André Beckston / Blekkmark Design Studio.

The 8th album of the Scandinavian metal outfit OZ
available as a CD Digipak, limited edition Gatefold Vinyl LP in 3 different colors as well as download & stream.
Produced by OZ and Mika Borgersen.
Mixed and mastered by Lars Chriss & Mike Lind at Masterplant.
Cover artwork by Carl-André Beckston / Blekkmark Design Studio.
ALBUM INFOS
Vor gut 2,5 Jahren erschien das vielgepriesene Album "Transition State" – nun melden sich OZ lautstark mit ihrem neuen Album "Forced Commandments" zurück!
Das 8. Studioalbum der Band klingt frisch und energiegeladen, dennoch haben OZ ihre musikalischen Wurzeln nicht vergessen.
Sägende Gitarren, fetzige Soli, eingängige Lyrics, treibende Drums und eindringliche Vocals katapultieren den Hörer direkt in die guten alten Classic Heavy Metal Zeiten!
ALBUM INFOS
About 2,5 years have passed since the release of their much-acclaimed album "Transition State" – now OZ are back with full force and their new album entitled "Forced Commandments"!
The band's 8th studio album sounds fresh and powerful, but OZ still have not forgotten their musical roots.
Roaring guitars, kick-ass solos, catchy lyrics, a driving rhythm section and powerful, sometimes high-pitched vocals will catapult you straight back to the good old days of classic heavy metal!
Presse-Bilder / Press pictures