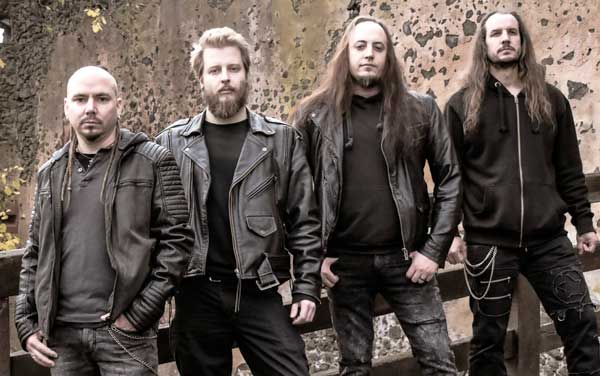 LINE-UP
Jörg "Mo" Naneder – Vocals/Guitars
Patrick "Pat" Rogalski – Guitars/Vocals
Patrick "burghi" Burghard – Bass/Vocals
Maximilian "Lucky" Glück – Drums
DISCOGRAPHY
2016 What Will Prevail
2019 Theatrical Masterpiece
CAT. NUMBER/FORMAT: MAS CD/LP1037
RELEASE DATE: 08. Februar 2019
MUSIC GENRE: Power Metal
ARTIST'S COUNTRY OF ORIGIN: Germany


Das 2. Album der Power Metaller THORNBRIDGE! Erhältlich als CD, limitierte Vinyl LP, Stream & Download.
Produziert von Thornbridge. Gemischt und gemastert von Sebastian "Seeb" Levermann / Greenman Studios.
Coverartwork von Juanjo Castellano Rosado.
Inklusive Gastvocals von Andy B. Franck (Brainstorm) bei "Revelation" und Gastsolo von Roberto De Micheli (Rhapsody Of Fire) bei "Journey To The Other Side".
Auftritte mit Bands wie Saltatio Mortis, Orden Ogan, Mob Rules, Sinbreed etc.

The 2nd album of the power metal quartet THORNBRIDGE! Available as CD, limited vinyl LP, stream & download.
Produced by Thornbridge. Mixed and mastered by Sebastian "Seeb" Levermann / Greenman Studios.
Cover artwork by Juanjo Castellano Rosado.
Including guest vocals by Andy B. Franck (Brainstorm) on "Revelation" and a guest solo by Roberto De Micheli (Rhapsody Of Fire) on "Journey To The Other Side".
ALBUM INFOS
Auf THORNBRIDGEs neuem Album "Theatrical Masterpiece" dreht es sich thematisch um Folter und Unterdrückung im Mittelalter in Zeiten der Hexenverfolgung und Inquisition.
Stilistisch ist die Band dem Power Metal treu geblieben. Die neuen Songs sind ausgefeilter als beim Debütalbum und in Sachen Sound konnte Sebastian "Seeb" Levermann noch eine Schippe drauflegen.
"Theatrical Masterpiece" ist ein energiegeladenes Album und geht direkt ins Ohr. Auf Balladen hat das Quartett komplett verzichtet.
Nach 3 Jahren Schaffenspause – das Privatleben hatte Vorrang – wollten THORNBRIDGE ihre geballte, angesammelte Kraft einfach nur raus ballern. Und das ist ihnen wahrlich gelungen!
Der Song "Revelation" mit Gastsänger Andy B. Franck wurde zusätzlich für eine neue Hörspielreihe ausgewählt: "SEVEN – Das Ende aller Tage". Diese Hörspielreihe, bei der auch viele bekannte Synchronsprecher dabei sind, kann man als eine Mischung aus Mystery Thriller und Drama Serie beschreiben, bei dem die Protagonisten ausgewählt wurden, die Erde vor dem Untergang zu bewahren. Die Hörspielreihe wird ebenso wie das neue THORNBRIDGE Album im Februar 2019 erscheinen.
ALBUM INFO
THORNBRIDGE's new album "Theatrical Master" thematically deals with torture and suppression in the Middle Ages during the times of witch-hunts and the inquisition.
The album still has power metal written all over it. The new songs turned out to be more sophisticated, and Sebastian "Seeb" Levermann upped the ante even more sound-wise.
"Theatrical Masterpiece" is an energetic and catchy album, without any ballads on it.
After a 3-year-long creative break – time well spent to focus on the individual private life – THORNBRIDGE wanted to put all collected power on an album. And so they did!
The song "Revelation", featuring Andy B. Franck, was also chosen to be featured in an upcoming radio play called "SEVEN – Das Ende aller Tage" (rough translation: SEVEN – The End of Days), which will also feature a lot of well-known dubbing actors, who mainly synchronize Hollywood actors. You can describe the radio play as a mix between a mystery thriller and drama series, where the main protagonists were chosen to prevent the end of days. It will also be released in February 2019.