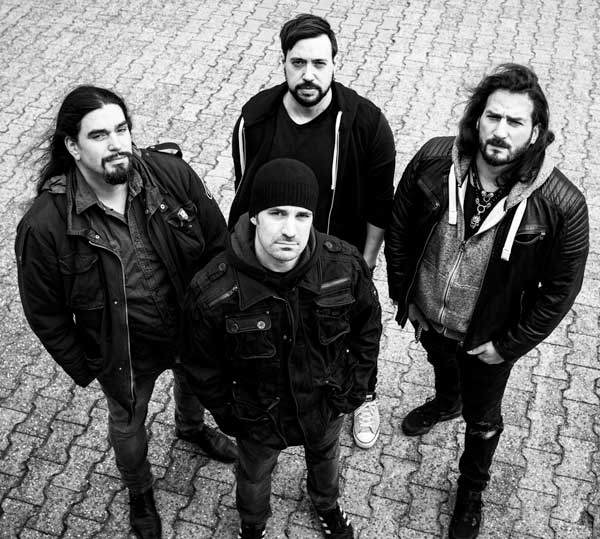 LINE-UP
Felix Orschel – Vocals & Guitars
Andreas Arnold – Guitars
Benny Daniel – Bass
Christian Bogert – Drums
DISCOGRAPHY
2010 Unherzlich Willkommen
2011 Herzschlag
2012 Die Wahrheit liegt dazwischen
2014 Sturm & Drang
2015 Jetzt oder Nie
2017 Das Volk stellt die Leichen
2018 Für Immer
2020 Mainstream
CAT. NUMBER/FORMAT: MAS DP1084 | MAS BX1084  
RELEASE DATE: 10. January 2020
MUSIC GENRE: Deutschrock / Metal  
ARTIST'S COUNTRY OF ORIGIN: Germany

Das 8. Album von UNHERZ – erhältlich als CD Digipak, limitiertes Box-Set mit exklusivem Inhalt sowie digital als Download & Stream.
Produziert, gemischt und gemastert von Stefan Glass.
Coverartwork von Andreas Arnold.
Gastmusiker: Richard Alexander Jung a.k.a. Dr. Ring Ding (ex- Dr. Ring-Ding & The Senior Allstars) beim Song "Marie"; Steffen Kiederer (King Kongs Deoroller), Steffen Schröder (Berserker), Nils Baloun (V.E.R.S.U.S.), Jörn Rüter (Kneipenterroristen), Sebastian Stehle (Thekenproleten), Dirk Jeblick (Ex-plizit) und Stefan Putnik (Wiens Nr.1) beim Song "F.I.F.A."

The 8th album of UNHERZ – available as CD Digipak, limited edition box-set with exclusive content as well as download/stream.
Produced, mixed and mastered by Stefan Glass.
Cover artwork by Andreas Arnold.
Guest musicians: Richard Alexander Jung a.k.a. Dr. Ring Ding (ex- Dr. Ring-Ding & The Senior Allstars) on "Marie"; Steffen Kiederer (King Kongs Deoroller), Steffen Schröder (Berserker), Nils (V.E.R.S.U.S.), Jörn Rüter (Kneipenterroristen), Sebastian Stehle (Thekenproleten),
Dirk Jeblick (Ex-plizit) and Stefan Putnik (Wiens Nr.1) on "F.I.F.A."
ALBUM INFOS
Das mittlerweile 8. Album von Unherz erscheint am 10.01.2020 unter dem Namen "Mainstream".
Die Songs auf dem Album geben alle den typischen Unherzcharakter wieder: Sie sind, wie gewohnt, gesellschaftskritisch, was sich wie ein roter Faden durch das Album zieht.
Nicht alles glauben, was man liest. Einem Menschen kann man nicht hinter die Stirn schauen. Es ist nicht alles Gold, was glänzt – und vor allem ist Mainstream nicht immer das Maß aller Dinge.
Die Songs heben sich mit ihrer doch eher metallischen Rhythmik deutlich von der Deutschrockmasse ab, aber das ist man ja von Unherz bereits gewohnt.
Natürlich gibt es kein Unherz-Album ohne Ballade: Mit "Leben am Limit" wird der persönliche Verlust verarbeitet. Es gibt auch, wie gewohnt, den einen oder anderen Song, den man so nicht auf dem Album erwartet hätte. Zudem hat man es diesmal geschafft, mehrere Gastsänger für das Album zu gewinnen – darunter unter anderem Steffen von King Kongs Deoroller, Jörn von den Kneipenterroristen oder Basti von den Thekenproleten.
ALBUM INFOS
Unherz's new album "Mainstream" marks the 8th album of the band and will be released on January 10, 2020. All songs have the band's signature character and are – typical Unherz – mostly social-critical.
Don't believe everything you read. Don't judge a book by its cover. All that glitters is not gold – and most importantly, the mainstream is not the be-all and end-all of everything.
The metal-like rhythms in the Unherz's make them stand out from other Deutschrock bands.
It would not be an Unherz album without a ballad: The song "Leben am Limit" is a personal one, that is about a tragic loss. Of course, there will also be songs you probably would not expect to hear. And – for the first time ever – a few guest musicians have joined the party, for example Steffen of King Kongs Deoroller, Jörn of Kneipenterroristen or Basti of Thekenproleten fame.
Presse-Bilder / Press pictures